Meet the team
CSGRT's success is made possible by long term voluntary contributions from some key individuals.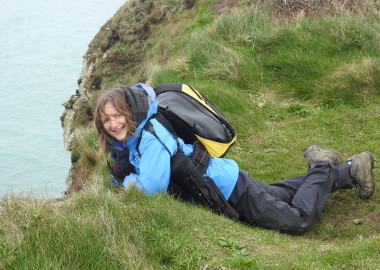 Sue Sayer: Founder, Director and Chair
Sue Sayer is an internationally renowned researcher and author. Over 20 years, she has spent thousands of hours observing seals in the wild from land and at sea in Cornwall. To Sue there is no such thing as an average seal. Each one looks different, has a unique personality, range of habits and migration route around the Celtic Sea! Sue founded Cornwall Seal Group Research Trust – a multi award winning, evidence-based conservation charity passionately protecting Cornwall's precious marine environment. Sue can recognise hundreds of seals by eye. Some she first met in 2000 have been re-identified over 20 years later. Telling real seal stories creates powerful emotional connections with local communities who monitor seals on their patch. Sue loves seals and is determined to ensure they thrive for future generations to enjoy.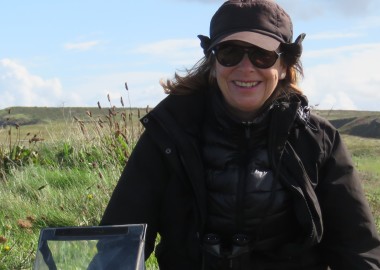 Kate Hockley: Vice Chair
Kate Hockley has volunteered for CSGRT for 20 years as a Surveyor, Treasurer and now Vice Chairman. An ex-teacher having worked in Primary and Secondary Schools, Colleges and Adult Education, this already gave her a passion and love of the natural world and a need to help others to appreciate and conserve the environment. But once a part of CSGRT it enabled her to be actively involved. Kate saw her first seal pup learning to swim many years ago and has been completely hooked on grey seals ever since. CSGRT has gone from strength to strength, and it has been amazing for Kate to be able to be a part of this incredible body of people who all work tirelessly dedicating their time to helping the seal population. She never ceases to be thankful that her office is the beautiful coastline, and her work is to help conserve the magnificent iconic, grey seals in Cornwall.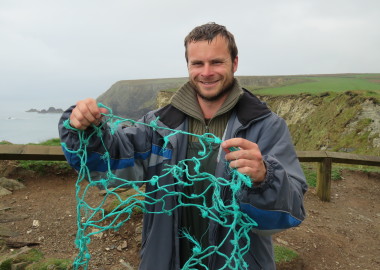 Dan Jarvis: Vice Chair and Secretary
Dan Jarvis is a marine biologist who has been involved in wildlife conservation since 2002 when he began volunteering for British Divers Marine Life Rescue and Cornwall Wildlife Trust Marine Strandings Network.  He was a founding member of Cornwall Seal Group Research Trust in 2004 and serves as the Secretary and a Trustee as well as being Vice Chair.
He worked for over a decade at the Cornish Seal Sanctuary rehabilitating sick and injured seal pups back to health for return to the wild, while leading their conservation and scientific programmes.  In 2016 Dan began working for BDMLR as the Welfare Development and Field Support Officer and he also volunteers in the role of Area Coordinator for Cornwall and Scilly.
Dan is the youngest ever recipient of the Mandy McMath Conservation Award in 2018, given annually by the European Cetacean Society, and was also the first to be chosen primarily for work with seals and in the field of animal welfare.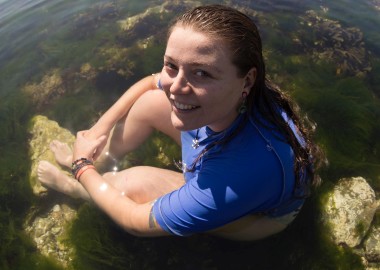 Marine Stories Ranger: Charlie Gill
Working in the marine conservation sector was a lifelong dream for Charlie. As a graduate of Marine and Natural History Photography, Charlie is keen to use her verbal and visual communication skills to maximise engagement and promote the vital work we do across our social media channels. She now works full time for Wildwood Escot in south Devon.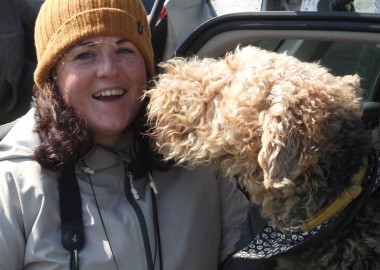 Marine Stories Ranger: Emily Williams
Emily is passionate about wildlife and the natural world. She joined CSGRT for a few hours a week to help a local charity and wildlife. Overqualified for this role given her corporate background, we are keen to learn from her considerable expertise. Emily loves gardening, horse riding and being outside with her son.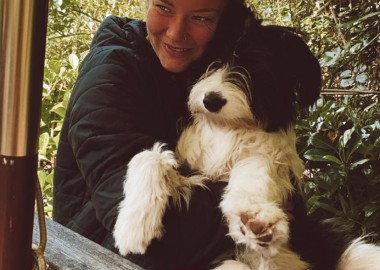 Survey and Data Ranger: Bethany Trevethick
Bethany is a marine biology masters graduate from Exeter University. Naturally, when the opportunity came up to work with CSGRT for her masters research, she jumped at the chance! After studying seals at home (while COVID bound), she is thrilled to be working with them face to face, or rather, zoom lens to face now!
Bethany is a Regional Rep for Surfers Against Sewage and Treasurer for St Agnes Marine Conservation Group.
Her free time is taken up by her wonderful canine shadow, Mina! We wish Beth well in her future career.
Phil Knight and Richard Morton
In 2015, Cornwall Seal Group morphed into registered charity Cornwall Seal Group Research Trust and two new trustees were appointed – Phil Knight and Richard Morton. Having headed up science departments in both the secondary and tertiary sectors, Phil takes an active interest in environmental conservation issues and his innovative and progressive ideas help take CSGRT forward. When Richard was no longer able to maintain his highly active role as a British Divers Marine Mammal Medic, his passion for seals continued through his contributions with CSGRT. His twenty years of conservation experience in historic and botanical gardens helps CSGRT maintain a broad and holistic perspective.
The Ranger Team
CSGRT are proud to now have eight part time paid Rangers: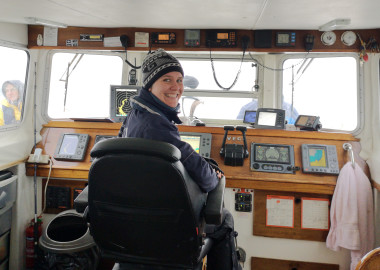 Amazement and Discovery Ranger: Marion Beaulieu
Originally from France, Marion graduated from a BSc Wildlife and Practical Conservation at the University of Salford in 2014. In 2016 she moved to Cornwall with her partner Rick to become full time volunteers for the National Trust in West Penwith and started surveying her local site for CSGRT shortly after. She soon took on the whole photo ID process from making albums to running the catalogue, and started helping out in the office, on stalls and at talks as much as she could. Marion has been CSGRT's Amazement and Discovery Ranger since January 2018. In 2019-2020 she also took on the role of Photo ID Ranger for the Sharing Our Seas project.
Her role involves many different tasks including: supporting and expanding CSGRT's incredible network of Photo ID Hubs as well as events coordination, data management and workshops delivery. Sadly Marion left us at the start of 2022.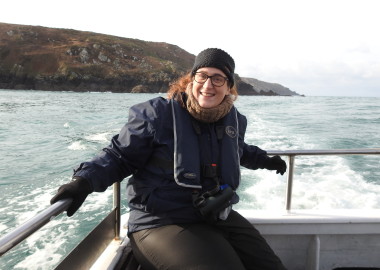 Research Ranger: Katie Bellman
Katie worked as Research Ranger for CSGRT between 2018 and 2021 having volunteered for them throughout her studies at Cornwall College Newquay.
Her role focuses on mentoring students through seal related research projects, delivering workshops for colleges and universities as well as co-ordinating CSGRT's current human activity and interaction surveys as part of the 'People Protecting Precious Places' project.
She also has been co-ordinating the Pentire Photo ID hub for the last 4-5 years alongside the brilliant volunteer survey team.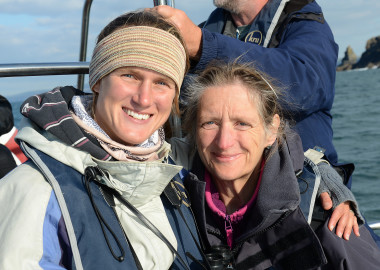 Sanctuaries at Sea Ranger: Sarah Millward
Sarah Millward is CSGRT's Sanctuaries at Sea Ranger. Sarah started volunteering with CSGRT in 2011 and within two years became the POLPIP coordinator and report writer. Sarah continues to coordinate and write reports for Marine Life and Human Activity Photo Identification Project boat surveys as well as CSGRT's quarterly seal census, working with volunteer experts and surveyors. In 2019 Sarah coordinated a research project, writing a report for publication by Natural England. Sarah also works alongside a dedicated team of volunteer citizen scientists in offshore site photo ID surveys, photo processing, seal ID and data summary/input, among other roles such as writing the CSGRT monthly newsletter. Sarah has been an active volunteer and committee member for her local marine conservation group since 2009 and more recently became a volunteer Marine Mammal Medic for BDMLR. She is mum to two marine conservationists of the future. Sarah has always been passionate about the ocean and protecting it and believes that you can achieve almost anything when you put your mind to it; her goal is to continue making a positive contribution to marine conservation.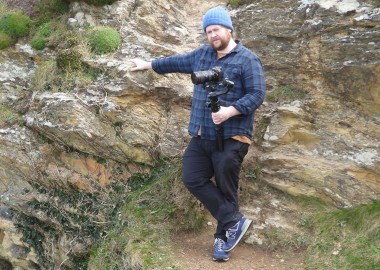 Digital Ranger: Joe Gray
A graduate from the Marine and Natural History Photography course at Falmouth University, we first met Joe through his partner Rose Summers who digitally scanned our seal skeletons. An amazing wildlife photographer, film maker and web designer, Joe helped us with all things digital and our online shop! He now works at the BBC Natural History Unit.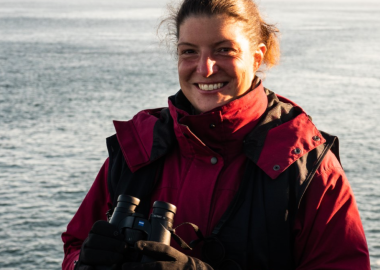 Survey and Data Ranger: Charlotte Bright
An Ex Veterinary Nurse who up until a move to Cornwall last year was working for a famous musician on an estate in Wiltshire looking after a variety of their animals. Charlotte's love affair with seals began when she met her soon to be husband Terry, who himself has been surveying and providing CSGRT photos of seals for their ID catalogues for many years. Charlotte is now our volunteer Events Coordinator.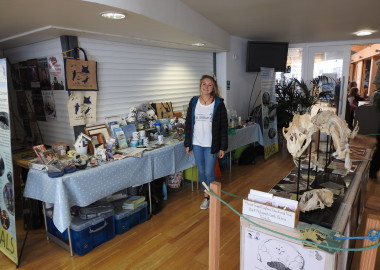 Creativity and Activity Ranger: Emily Pollitt
Emily no longer works with us, but she was a crucial team member for over a year up to the start of 2020. A highly talented artist and designer, Emily is responsible for all our beautiful graphics and many of our leaflet and infographic resources. We are forever grateful to her for creating our Wild Seal Supporter welcome pack and setting up our online shop.