It's an honour – MBE!
Sue Sayer, Founder and Director of the Cornwall Seal Group Research Trust (CSGRT), also known as the Seal Research Trust (SRT) nationally, has been awarded an MBE in the New Year's Honours 2023.
Sue has dedicated over 20 years to marine conservation and in particular the UK's native, heritage seal species. Her volunteer dedication, leadership and passion have inspired hundreds of volunteers that assist Sue in her quest to make the marine environment a healthier, more economically vibrant and protected place for all of us to enjoy.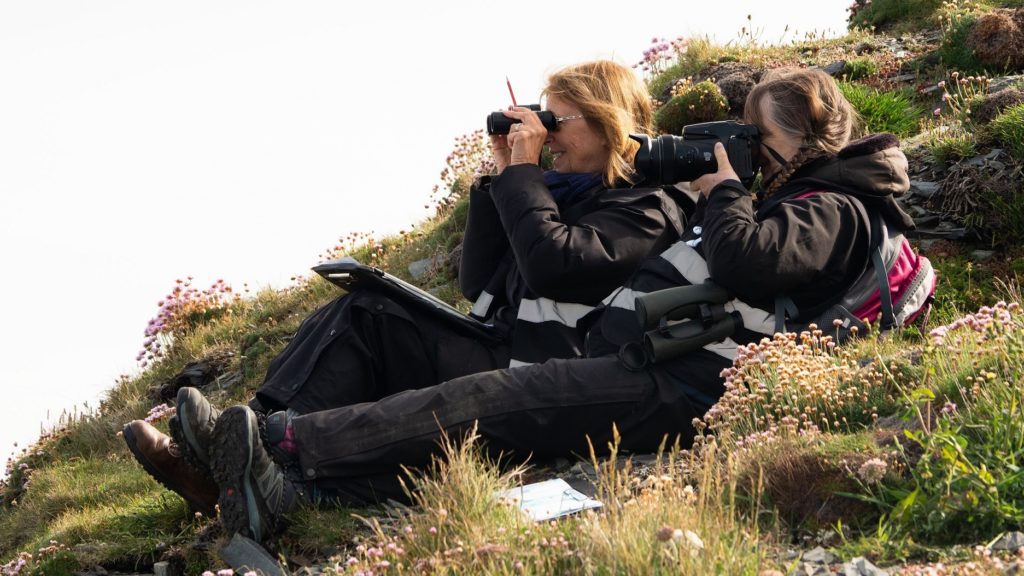 Sue has been a driving force for change. Coordinating scientific evidence to inform marine conservation, Sue has concentrated her efforts into delivering learning experiences for all ages groups right across the UK. She even gave her first talk in Asia in 2022. Sue's book 'Seal Secrets' has just been updated and will be reprinted in 2023. She delivers inspiring school, college, university, community and specialist programmes in her unique, animated and passionate way that leaves people smiling and wanting to learn more.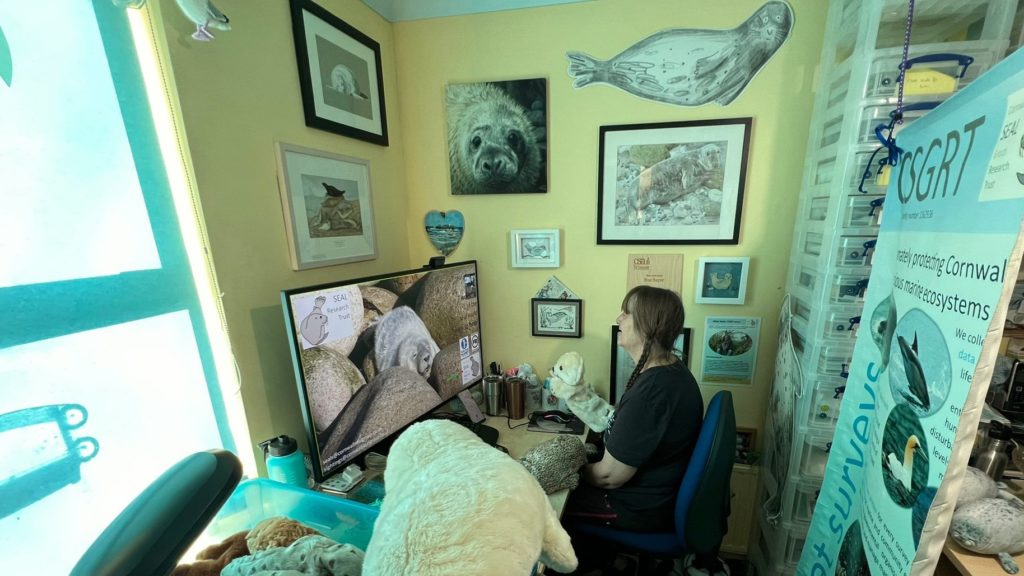 This work has not gone unnoticed. CSGRT soon became a multi award winning charity renowned throughout the UK and internationally. By encouraging, upskilling and empowering volunteers, Sue has created the largest Photo ID database of seals across England and Wales that has revealed thousands of seal movements around the Celtic Sea (650km to the north, 800km to the south and 650km east into the North Sea). This crucial data has been used by the UK Government and many statutory, non-governmental organisations and charities to influence marine conservation policy including advice on amendments to UK laws to better protect these charismatic marine mammals. Seals are sentinels bringing key messages about the state of our seas to us on land.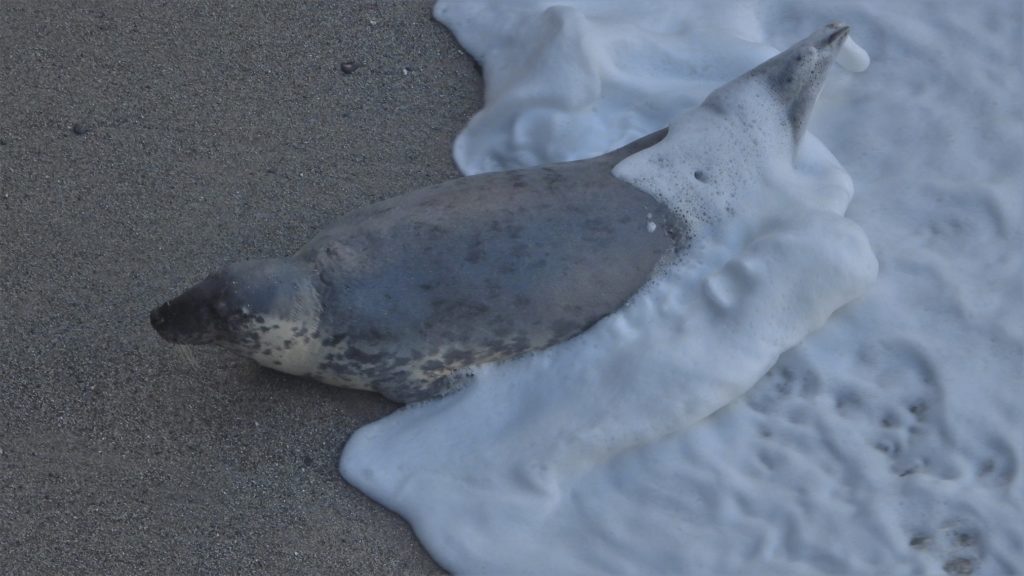 Sue helps others to set up their own groups and then supports them by providing advice and guidance on a local, regional and national basis. Her work continues to influence cleaner and healthier policies that protect the environment and us – giving us all the chance of a liveable planet in the future.
Gareth Richards (Gower Seal Group, South Wales) said 'Sue has given us incredible support as one of the newest seal groups within the UK Seal Alliance and I'm so grateful for her help. What Sue has in abundance, is the ability to inspire people. Her work within the Alliance has been phenomenal. Sue truly is the platform for 'giving our seals a voice' and we are so pleased that she has been recognised for her dedication and unfailing efforts in marine conservation. From all of us in Wales 'Diolch yn Fawr Iawn, a da iawn Sue'
Sue is Chairperson of the UK Seal Alliance Strategy Group working closely with many seal conservation organisations throughout the UK and Ireland. Galvanising these various communities, Sue has facilitated effective collaboration, provided motivation and unbelievable knowledge to champion the many projects and campaigns being pursued for a better future for us all.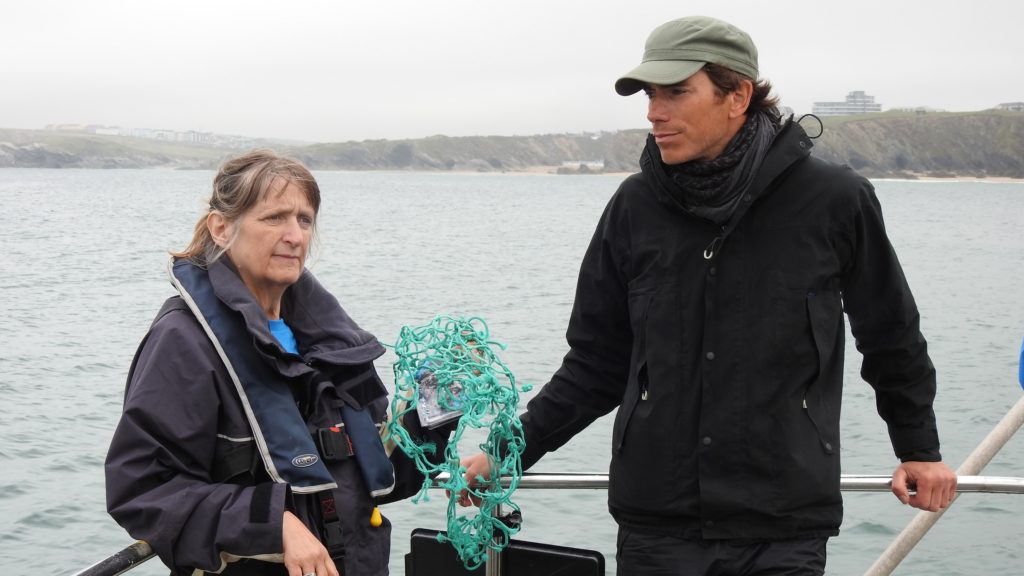 Dan Jarvis (CSGRT Trustee and British Divers Marine Life Rescue Director) said 'It has been an absolute honour working alongside Sue since CSGRT first formed. Her limitless enthusiasm for seal conservation and research has been a constant source of inspiration and motivator for everyone around her. We are always in awe of everything that she has achieved and the many collaborations and partnerships that have formed and benefitted greatly from her tremendous expertise and energy. We have discovered huge amounts of new animal and site behaviours, individual habits and more that have been recorded by volunteers from across the region by CSGRT. None of this would ever have happened without Sue and her ability to bring everyone together in the way that she has. People and seals have a great deal to be grateful for in having such a passionate advocate!'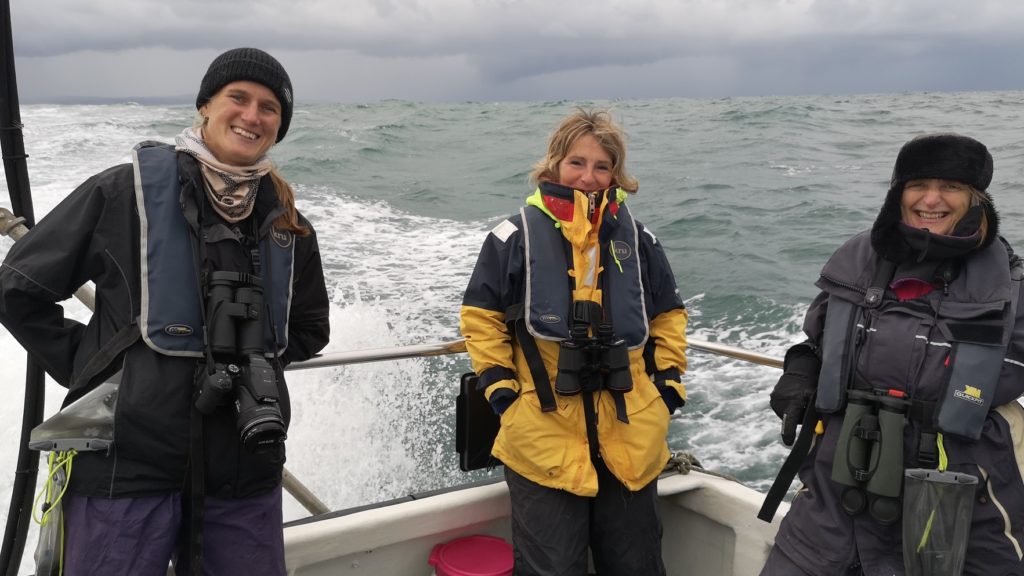 Sue Sayer MBE Founder and Director of the Seal Research Trust said 'I am still overwhelmed and, rather unusually, a little lost for words with this award. It is very humbling. I am blessed with the support, energy and expertise of a huge volunteer network of inspiring, community-based citizen scientists who devote their time to making their local coastline safer for seals and healthier for us all. We are in turn supported by remote digital volunteers from other countries such as Iceland, Germany and the USA! I represent a massive team effort and this MBE is an incredible validation of the value of what we all do together! We put seals first and give them a voice, representing them through science as well as rational, sensible and thought-provoking engagement. I could not be more proud. Thank you to everyone who has made this happen!'