Are you a Seal Supporter?
Do you share our passion for seals and protecting their wellbeing and home? Then why not get involved and fundraise for CSGRT if you have a few hours to spare, or a skill that could be put to good use! As one of our Seal-Supporters, you would be raising funds to help us continue our vital research and campaigning to make our seas a safer place for seals.
If you would like to join us on our mission but need some inspiration for fundraising ideas and how to get others involved, please find some suggestions below. It could be as low-key as hosting a 'Come Dine with Me' evening at home or asking for donations instead of birthday presents. Or, if you're feeling ambitious, why not try organising a small event or even sign up for a sponsored skydive!
The possibilities are endless. We'd love to hear from you if you have a fundraising idea so please be sure to get in touch with our Seal-Supporter Coordinator Hayley at [email protected]. When hosting your fundraiser, remember to have fun, spend quality time with friends & family and take lots of photos to share your amazing work with others on social media! If you have any questions or need further support around your fundraising idea, then please do not hesitate to contact Hayley.
_________________________________________________________________________________________________________
AT HOME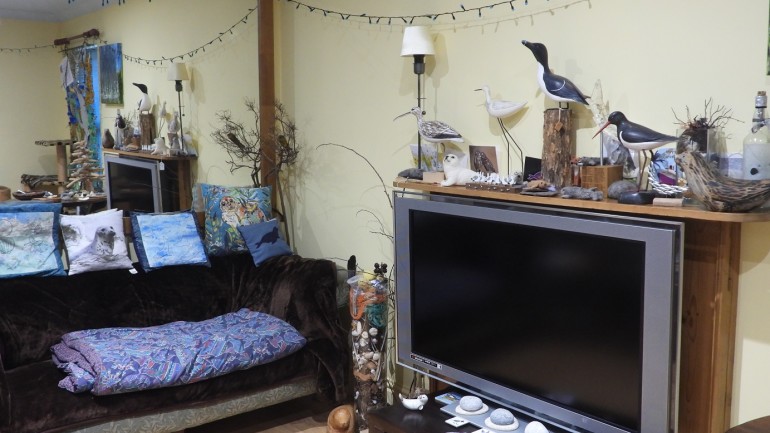 ♥ Are you and your friends foodies, but don't want to break the bank eating out all the time? Hosting a 'Come Dine with Me' competition is lots of fun and friends can donate by paying an entry fee. You could arrange this in one evening so everyone either cooks one course or arranges entertainment. Or, it could take place over a week so everyone has a turn at cooking a 3-course meal. If you'd like to add a prize, perhaps donate a bottle of wine or a small gift for the 'best course/host/entertainment'.
♥ If you have a skill or passion, why not put it to use for a good cause and host your own class! This could be painting, dancing, playing an instrument, personal training, pottery etc. Participants can then pay a donation to join the class.
♥ Host a games night and ask friends & family to donate by paying an entry fee. This could be boardgames, virtual games, bingo, a pub quiz etc. Why not donate a small prize for the winner to get those competitive juices flowing!
♥ Does your wardrobe need a good clear-out, or your home a de-clutter? Brush away the cobwebs and sell unwanted items to raise funds. This could be at a car-boot sale, or online using websites such as eBay, Facebook Marketplace, Shpock, Gumtree etc.
♥ Try your hand at negotiating by contacting local shops and businesses to see if they'd donate any prizes for a raffle that you will host. Friends & family can donate via purchasing raffle tickets.
♥ We all love Shrove Tuesday (Pancake Day) as an excuse to eat as many pancakes as possible. Get your friends & family round for a pancake party where they can donate. It can be as simple as eating pancakes and enjoying each other's company, or perhaps put a competitive spin on it with challenges such as 'best pancake flipper', 'most creative pancake' or 'tastiest pancake'.
♥ Want to avoid another pair of socks at Christmas? Or an unwanted birthday present that'll end up being re-gifted? Then why not ask for donations instead of presents. Not only will it be going towards a good cause, but it'll also keep your home clutter-free!
♥ Host a murder mystery evening and ask friends & family to donate and take part. This is a great way to get everyone together to dress up, have some food and drink and put their thinking caps on. Perhaps donate prizes for 'best dressed', 'best actor' and the 'mystery solver'.
♥ If you have some spare time here and there, a fulfilling way to put this towards helping seals, and also others, is offering to help with errands in turn for a donation:
» Car washing
» Lawn mowing
» Food shopping
» Dog walking/washing
» Babysitting
» Taxi Service (night outs, to the airport etc)
____________________________________________________________________________________________________________
AT SCHOOL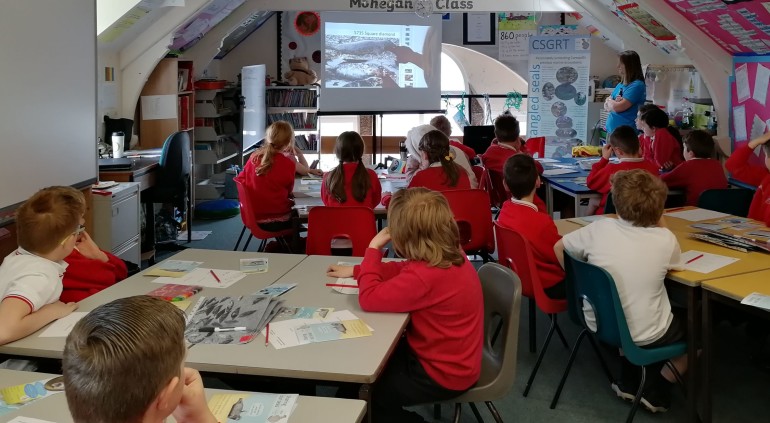 ♥ Whether you are a pupil, teacher, or parent, here are some suggestions for activities and events that you could arrange in or out of school! Just ask for a small donation from those who would like to take part and not only are you then fundraising for our seals, but you are also adding variety to the school day and giving everyone something to look forward to at that long-awaited weekend! Please ensure that you have permission and adult supervision in place for your activity.
♥ Easter egg hunt – ask parents if they would donate an Easter egg towards your hunt. This could be arranged in the school grounds during lunch time? Or perhaps at a nearby park after school?
♥ Treasure hunt – if you like the idea of an easter egg hunt, but it isn't quite that time of year yet, then why not host a treasure hunt instead and ask parents to donate a small piece of treasure instead an egg. Make things even more fun and request pirate-themed fancy dress!
♥ Face painting competition – gather friends, parents and teachers round to put their best art skills to the test. Ask parents if they would donate some face painting kits. Set some chairs and 'paint stations' up in the assembly hall after school and let the painting commence! Your Headteacher could then host an awards ceremony for 'most creative face', 'funniest face', 'best animal' etc, voted by a panel.
♥ Non-uniform/fancy-dress day – ask your Headteacher for permission to ditch the uniform for a day and dress as your favourite book/film character, or a superhero! Who wouldn't want to pay a small donation for that? Add a competitive spin and crown a winner for the best outfit.
♥ If you have a school disco, sports day or fête coming up, get the seal of approval from the organiser to set up a fundraising stall there. This could be a tombola, or sweepstake such as 'guess how many sweets are in the jar' or 'guess the name of the teddy bear'. If you have a particular talent or skill, then why not set up a stall showcasing this!
♥ Teddy bear's picnic – in return for a small donation to join, ask friends & family to bring their favourite lunch items and teddy bear along for an outdoor adventure. This could be set up in a nearby park, or at home in your garden. Get creative and bring some props and games to play throughout the lunch!
♥ Christmas jumper competition – ask your Headteacher for permission to have a Christmas jumper day and crown the winners for 'sealiest' jumper, 'sparkliest' jumper, 'cutest' jumper and 'most creative' jumper. For just a small donation, everyone is in it to win it!
____________________________________________________________________________________________________________
AT WORK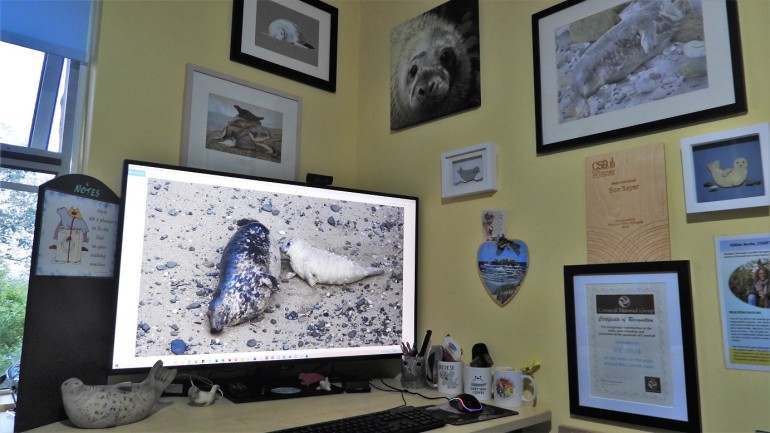 ♥ Give yourself and colleagues the opportunity to showcase baking skills by hosting a bake sale. The workplace is always a popular setting for selling cakes, just in time for when those elevenses and 3pm munchies kick in! All proceeds will go towards the fundraiser.
♥ Ask for a small donation towards a 'Dress down' day. This means not a suit in sight!
♥ Set up a sweepstake competition and charge a donation to enter. This could be around key sporting events, current news stories, or even something more personal within the company.
♥ Organise a run, swim or cycle challenge and ask colleagues to enter either individually or in teams. This could be a one-off event such as the first participant to reach a 5k finish line. Or a challenge spread across time such as the first participant/team to run 30k in the month. Ask your Manager or a local company if they would donate a prize for the winning team.
♥ Ask for a small donation towards a Christmas jumper competition. Ask your Manager if they would donate a prize for the winner or offer an incentive such as 'free lunch' for the day.
♥ Host a 'work perks' auction (with the Manager's seal of approval!) for prizes such as:
» An extra days holiday
» Finishing at 4pm for the week
» Be 'the boss' for the day
» Free lunch for the week
» Given priority for booking time off over Christmas
» 'Dare a colleague of your choice'
♥ There is sure to be a diverse range of skills across a team, be it at work or at home. Host an 'Employee Skills' auction offering up the services of employees to the highest bidder e.g. gardening, housework, computing lessons and dog walking.
♥ If everyone is feeling a tight waistband after the Christmas period, or want to get beach ready for summer, why not host a weight loss competition and charge a donation for entry? To push that competitive vibe and to motivate everyone, send a weekly 'pounds lost' leader board, host healthy lunch & learns, organise lunchtime runs, or even arrange a prize for the winner e.g. a hamper of the healthy variety!
_____________________________________________________________________________________________________________
AT PLAY: CHALLENGES / MISCELLANEOUS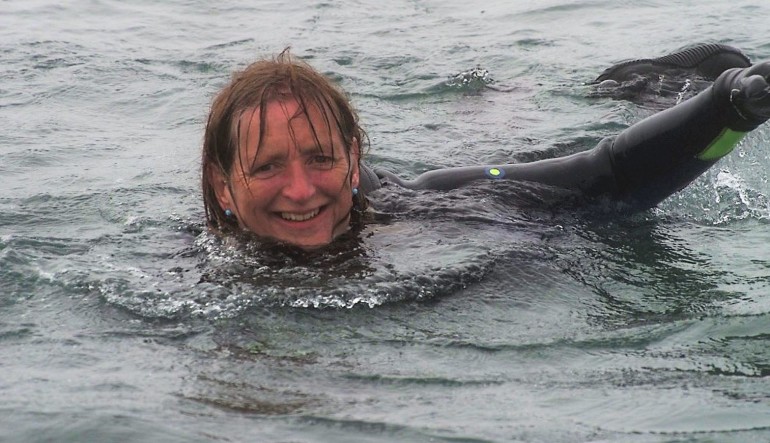 The list goes on! If none of the above are what you had in mind for your fundraiser, then perhaps some of the below will whet your appetite?
♥ Skydiving, abseiling or zip wire
♥ Three peaks challenge
♥ Land's End to John o' Groats challenge
♥ Boxing Day swim
♥ Darts match
♥ Bowling competition
♥ Swim the pier challenge
♥ Paddleboarding or surfing challenge
♥ Coastal hike
♥ Sponsored silence
♥ Power yourself/you team (cycle/run/walk/swim) over 100km – the distance a seal can swim in a day
♥ Giving a notoriously bad habit up
♥ Organise a local speed dating night
♥ Take part in 'Movember'
♥ Sponsored head or beard shave
♥ Social media birthday fundraiser
♥ Beach/park/river clean
♥ Team 450km swim challenge over several months – 'Tulip belle' swims 450km to the Isle of Man to pup
♥ Host a donation stall at a Charity fête such as a tombola, sweepstake or arts & crafts
Are you a Seal-Supporter? Got an idea? Need support yourself? Get in touch with our Seal-Supporter Coordinator Hayley at [email protected]
THANK YOU for seals everywhere!