CSGRT attend SMM2015
Research findings about grey seals in south west England found a wider audience at the Society of Marine Mammology Conference (SMM2015) at the Hilton, Union Square, San Francisco thanks to funding from World Animal Protection and Cornwall College Newquay. The purpose of Sue and Bex's trip was to share our research on grey seal entanglement and experience of disentanglement with other seal experts, as well as to learn new rescue techniques.
Prior to the conference, World Animal Protection had organised a workshop called 'Lose the Loop' at which Sue presented about the levels of entanglement experienced by grey seals in the southwest, our year of ghost gear survey findings and the disentanglement experiences of British Divers Marine Life Rescue and the Cornish Seal Sanctuary. It seems that BDMLR's stories of abseiling into cliff backed coves to rescue and recover entangled seals is somewhat legendary and as a result Sue was asked to be a member of the 'expert' panel!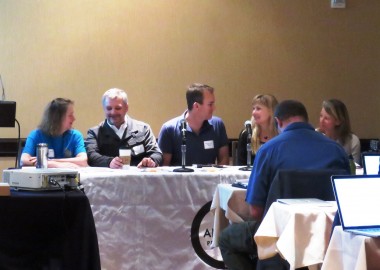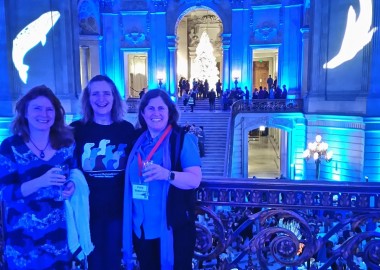 SMM2015 was massive, with five simultaneous sets of presentations throughout the week, beginning at 8.30 daily, with plenary and poster sessions running until 20.00 and evening parties, so it proved rather exhausting! CSGRT's poster was displayed in the 'conservation' section next to all the other entanglement posters from around the world during the second poster session of the week. Sue and Bex gave 'speed' talks to circulating 'pods' of interested scientists. On the Saturday after the conference the Marine Mammal Centre near Sausalito hosted a behind the scenes tour of their incredible facility that was purpose built in 2009.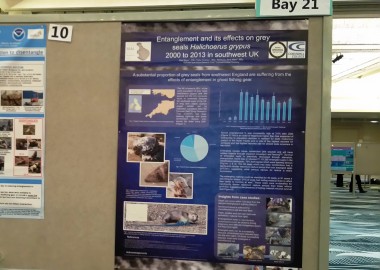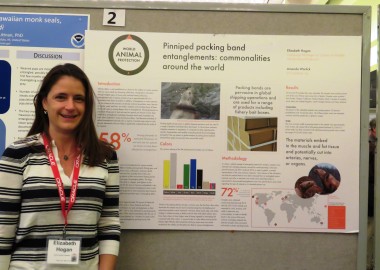 As the west coast of the USA is a long way to travel, Sue and Bex flew a week early to check out some of the amazing marine life sights that California has to offer. Hiring an RV it was an action packed week and highlights included elephant seals at Ano Nuevo State Park, killer, hump and fin whales with bottlenose and common dolphins as well as sea lions at Monterey Bay National Marine Sanctuary, sea otters and harbour seals at Moss Landing.
Other essential viewing included a trip to the giant redwood forests at Henry Cowell State Park and top surf spot Mavericks. The birds large and small were all amazing as were the sights, sounds, smells and tastes of San Francisco – day and night!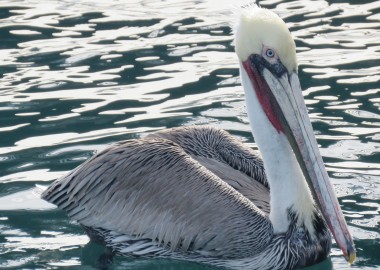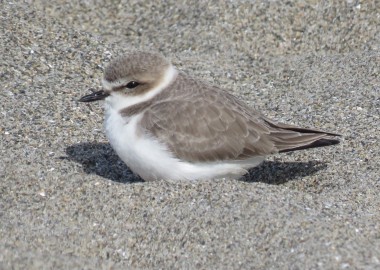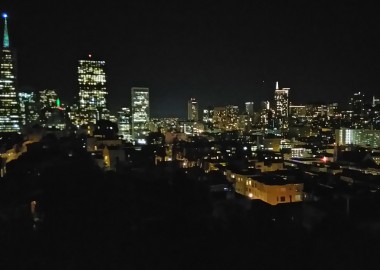 Many thanks to everyone who made this trip possible…our huge network of volunteers, supporters and partner organisations who have conducted the 15 years of research that went into the presentations, poster and workshop content that persuaded our funders that we have stories worth sharing globally!