Coastal – Grey seals
Ben Watkins talks to us about his experience of creating and producing 'Coastal':
I first got involved with documenting grey seal conservation during my final year project at Falmouth University studying Marine & Natural History Photography. In the previous term I had completed another documentary photo story on the conservation of loggerhead turtles on the West Coast of Florida and produced a small magazine that they used for educational purposes and to spread awareness over social media. This led to the idea of a more in depth look at conservation closer to home. The aim of the project was to take a look at the organisations and individuals that are involved in grey seal conservation in Cornwall.

Initially I created the book as a way to tell the whole story behind the conservation, focusing on the people and highlighting the incredible work that they do. Since finishing University, I have been working closely with Sue and CSGRT to produce a final version of the book that can be used to highlight the issues facing grey seals and help to raise funds and awareness for a very worthy cause.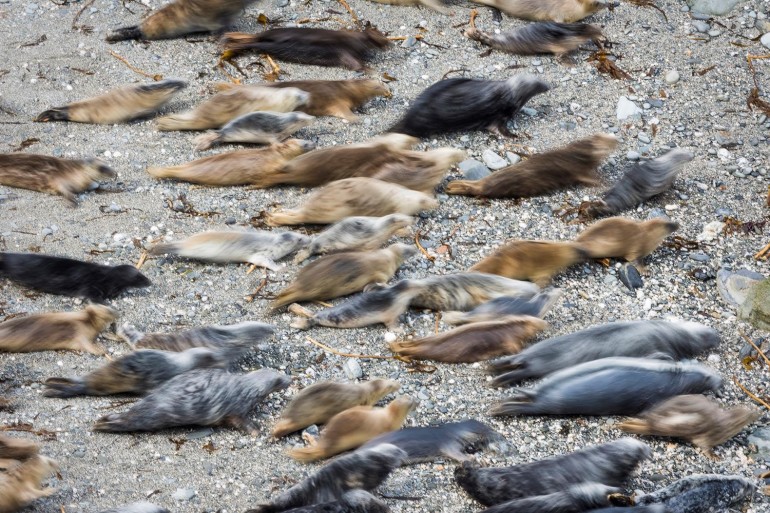 The project took over six months to capture and I designed the 100-page book to have a minimal layout, focusing attention on the images themselves and the story behind them. In early November I was honoured to have a selection of images from this project win the Documentary Series Category of the British Wildlife Photography Awards (BWPA) 2018.

Ben's work has been inspirational. Not only is his photography stunning, but his willingness to work in partnership and his attention to fine detail is excellent. It has been an honour and pleasure to work with Ben who clearly has a very bright future ahead of him!

Ben's beautiful coffee table book tells the collaborative story behind seal conservation in Cornwall and the huge effort made by individuals and organisations to give seals a voice in the southwest and beyond. Featuring many well-known faces and organisations, Ben's 'Coastal' book is available to purchase from [email protected] for £10 plus postage and packing.