Springwatch!
It's been a busy month for the team at CSGRT HQ, so we are a bit behind in telling you that…
We were on Springwatch!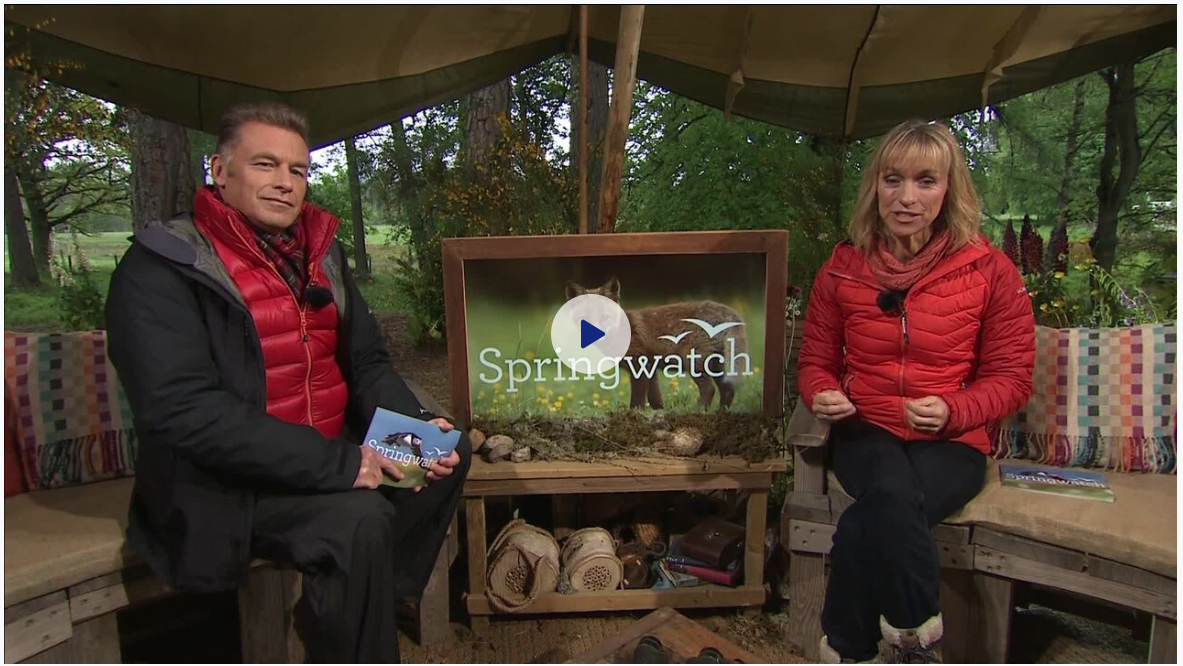 Bright and early on the 15th of May, we met the lovely Springwatch team down at Newquay Harbour – a regular survey base for us, as it is where Atlantic Diver lives, the boat of Chris and Annabelle Lowe. The weather was fantastic, so we got to show them our Cornish waters at their best!
A familiar face was Russ – from Muddy Duck productions, who created Septimus' film along with Billy and the rest of their team. This has been a valuable resource for us ever since. The other members of the BBC filming crew were Kristina, the producer for the day,  and the camera crew: Scott, Russ and Nick. As well as film cameras, they used a drone to get birds eye footage of the survey boat.
We had initially been worried about filming with camera crews, as although it could be really great coverage for seal conservation, we didn't want to give sensitive seal sites away to the masses – as this could increase the risk of disturbance. However the Springwatch crew were very understanding, and were happy to follow the procedures used on surveys, with the appropriate viewing distances, direction of travel and boat predictability. This was great for us, but unfortunately not so great for their footage, so they ended up using some shots from Sue's super-dooper long lens camera!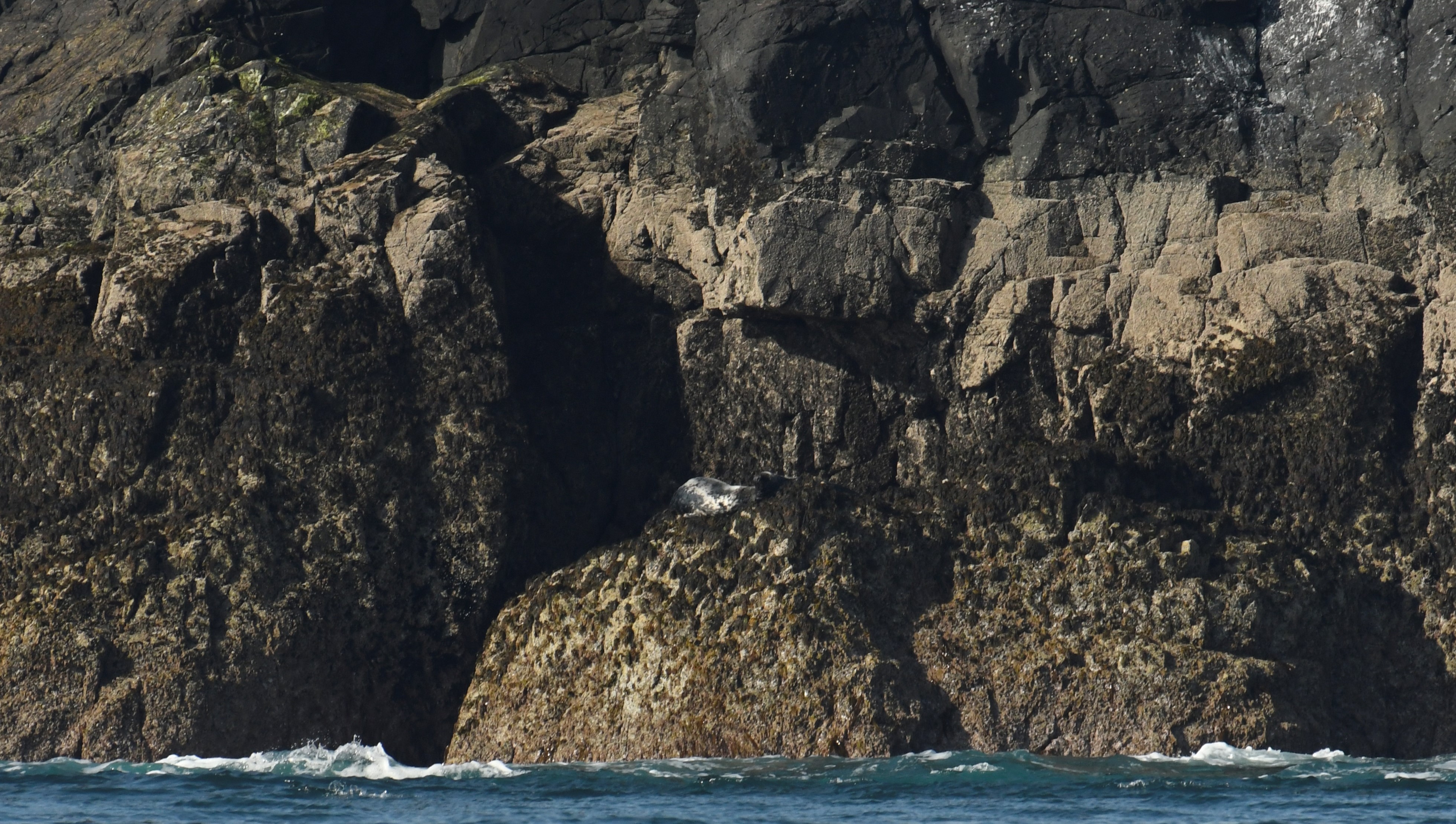 Gillian Burke was the presenter for the day, which was very appropriate as she is Cornwall Seal Group's very own patron! She lives in Cornwall and has been amazingly supportive of CSGRT's research and says "As land-breeding marine mammals, grey seals are inextricably linked with the land, and as such, act as ambassadors for the countless marine creatures we never see but who's lives we impact".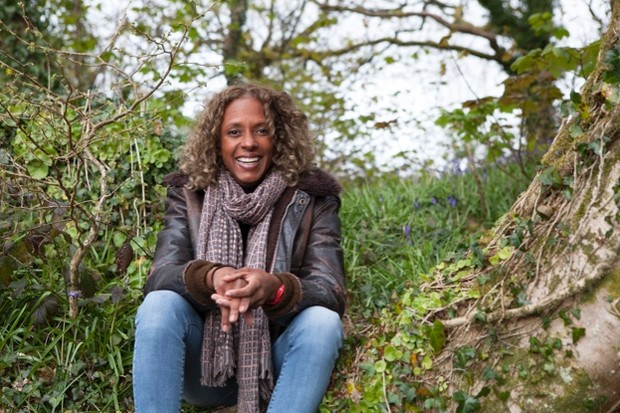 Photo: Nina Constable
Gillian has helped us on a few different occasions now, so it was nice for Sue and her to have the chance for a catch up, in-between filming!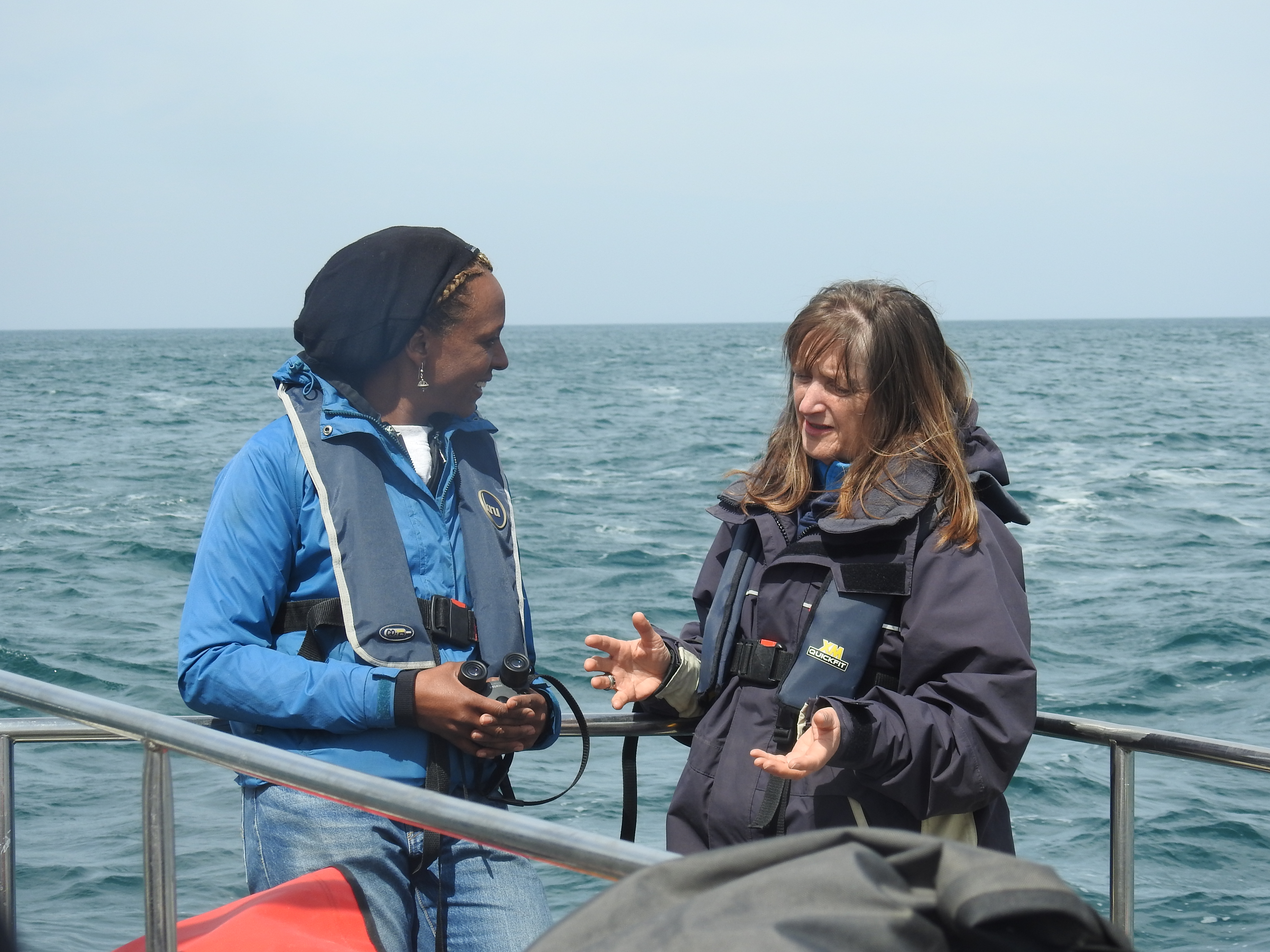 Also on the boat for CSGRT was Chris Lowe – Skipper, Mike Taylor – a long time volunteer and STAPIP Coordinator (right), Sarah Millward – our Sanctuaries at Sea ranger and POLPIP Coordinator (second left), and Emily Pollitt – our long term volunteer (left).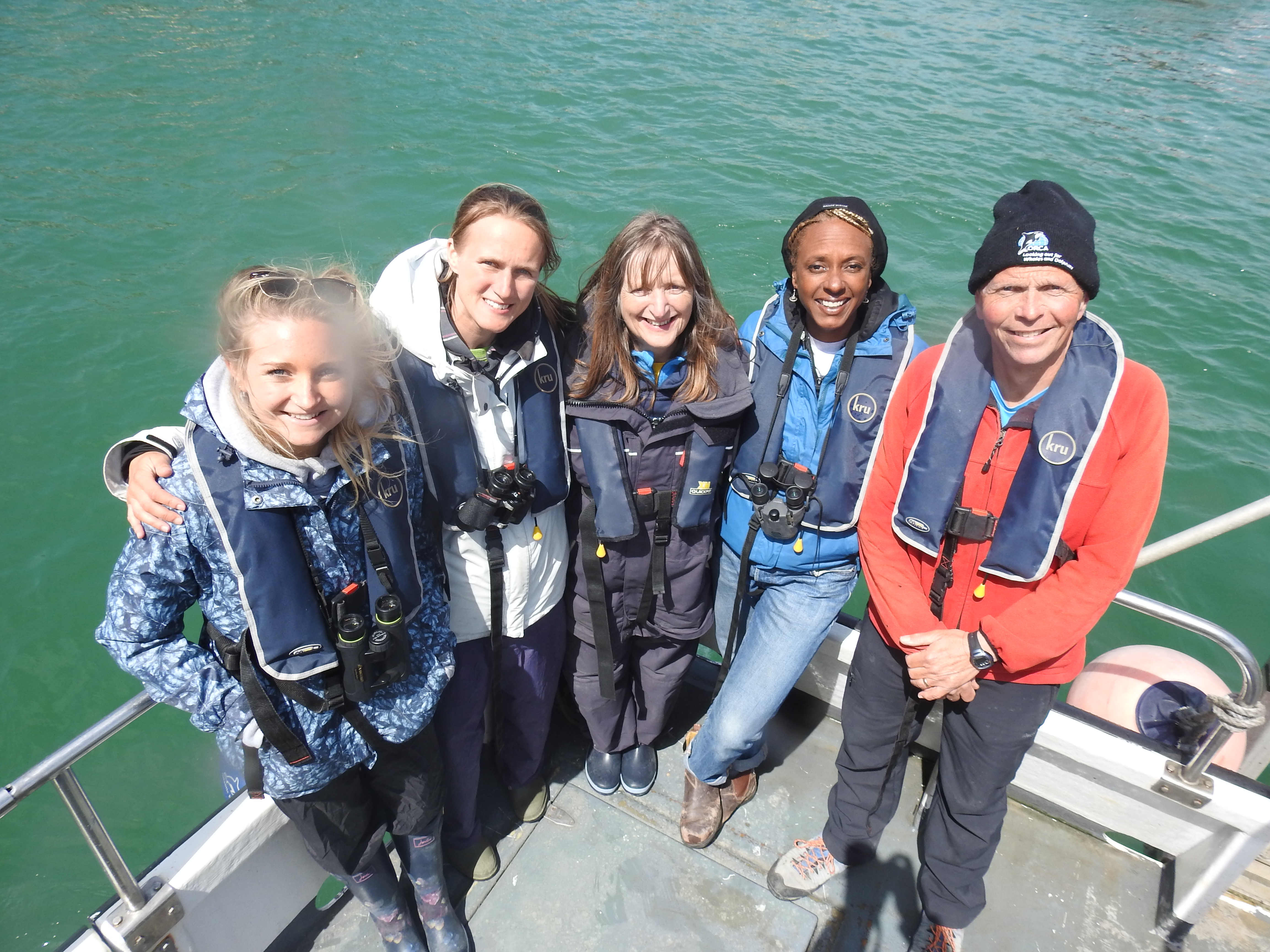 After taking photos of the seals on the offshore rocks, Sue and Gillian looked through catalogues in the wheelhouse, and Sue showed the team how photo ID works. They also matched up an ID from one of the seals they'd seen!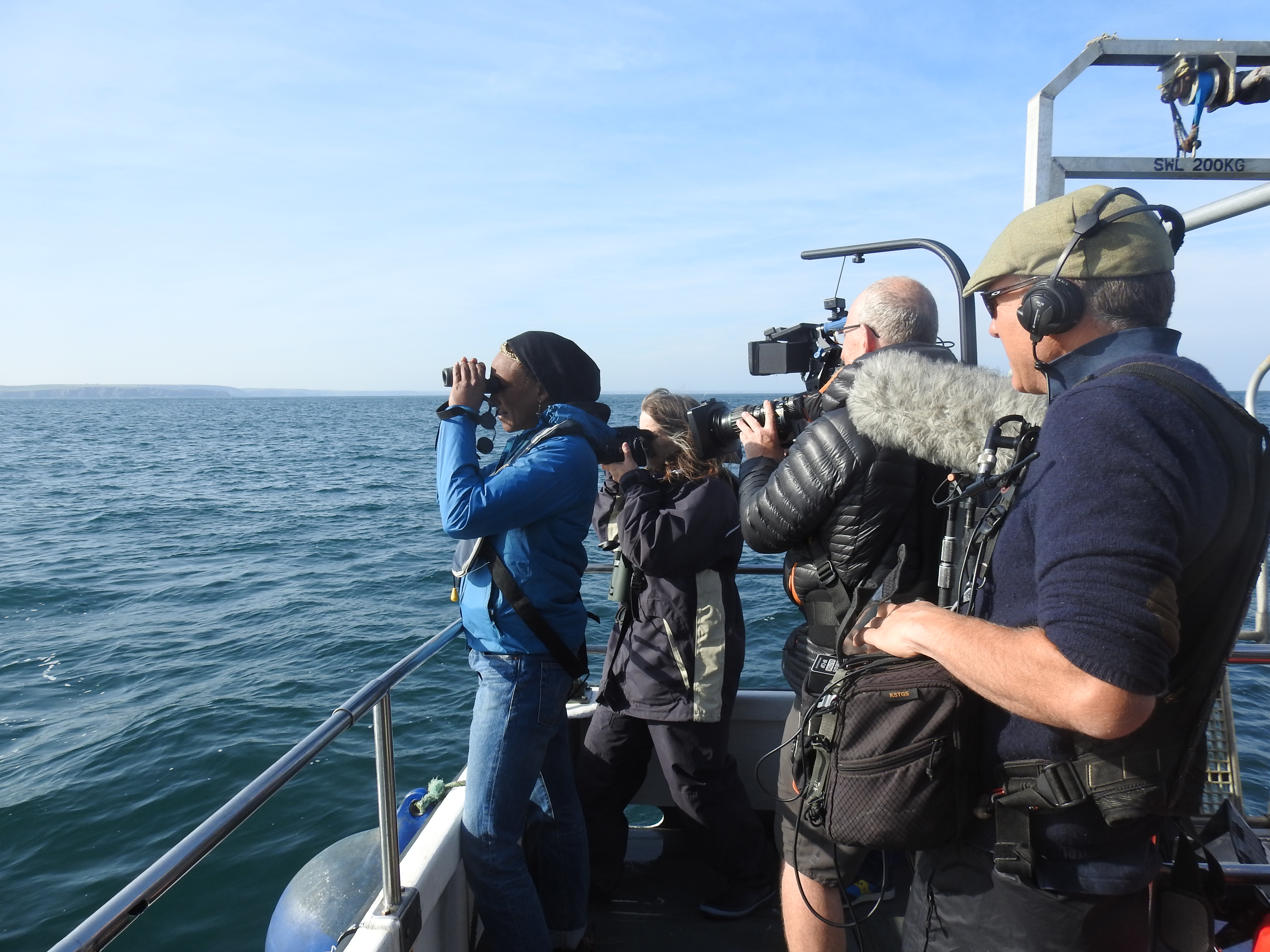 All in all, it was a great day on the water, a lovely opportunity to catch up with Gillian, and fantastic to meet Russ, Kristina, Scott and Nick, and see the way the Springwatch camera crew works!
Interestingly, both researchers for this segment – Lily and Kristina are former Cornwall College Newquay students, which is a great credit to the quality of this degree course and the students that take it.
If you missed it, watch us on Springwatch here!
https://www.dropbox.com/s/qrffkgrk42s6imb/Springwatch%2030th%20May%202019%20CSG.mp4?dl=0
THANK YOU as ever to all of our wonderful volunteers who make all this possible!