Crowdfunder success
Our Crowdfunder rollercoaster was full of steep learning curves and amazingly exhilarating moments as we got wonderful inspiring comments and donations from everyone.
To SMASH through our target has been truly incredible – we cannot THANK YOU ALL enough for making this possible. We have made our Crowdfunder page a permanent feature as for some people this is an easy way to continue to support us and set up fundraisers on our behalf.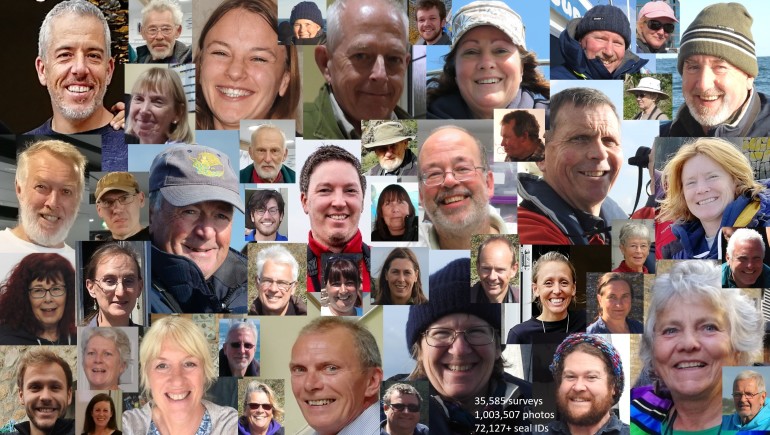 It is uplifting to be part of such a great team – Trustees, Rangers, Volunteers and Supporters. Our seals and their precious marine environment need our shared team conservation effort! It is remarkable to have achieved all this from an acorn of an idea that began in 2000 with Sue Sayer, a passionate advocate for our globally rare grey seals. Now we are a huge powerful combined force for good for our oceans and the creatures that depend upon it – that includes us! Our every second breath has oxygen from phytoplankton!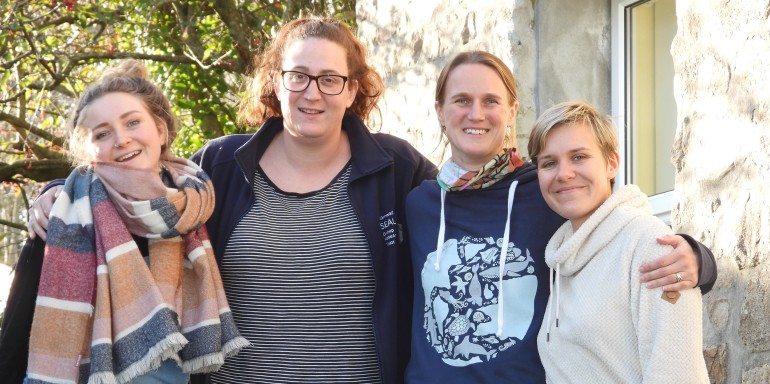 Our Marine Rangers Emily (Creativity and Activity Ranger) Katie (Research Ranger) Sarah (Sanctuaries at Seas Ranger) and Marion (Amazement and Discovery Ranger) will continue to work hard to make Cornwall's habitat safer for seals and people. They are the next generation of Seal Conservation Leaders guided by our charity mission and core values. We aim to do the best we can for seals and people – you and our phenomenal volunteers!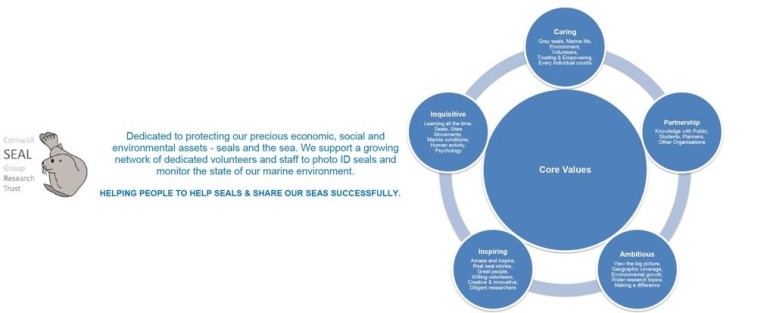 We hope we have something for everyone to learn more about our gobsmacking seals!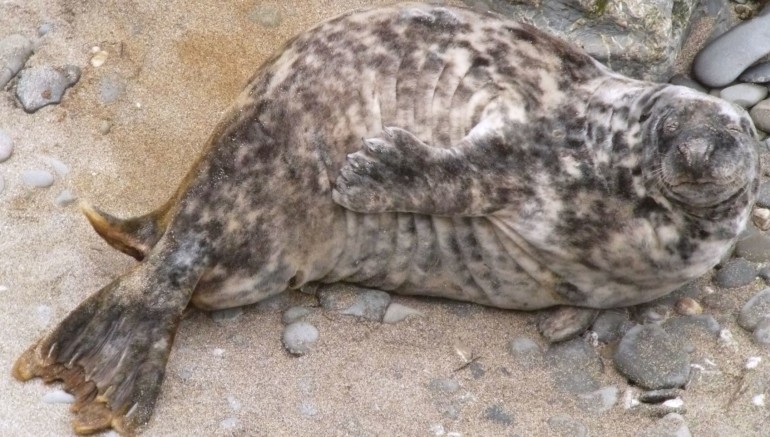 MASSIVE thanks to everyone who donated to our cause to make SW seas safer for seals and people!
Thanks CrowdfunderUK for supporting us so well through this entire process